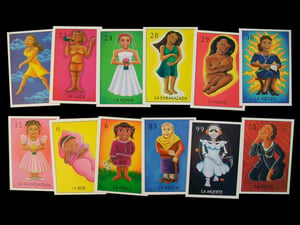 $

9.00 - On Sale
The artist has selected 12 of her favorite images from Loteria de La
Mujer that you can send to special people in your life as they experience the universal stages of womanhood.
The postcards also come in sets of 12 and are standard postcard size. Either set makes a great gift for the women in your life!